Nikki is a choir leader, arranger, composer and music educator based in Ōtautahi, Aotearoa (Christchurch, NZ).
She is passionate about world music, community building and holistic education.
She believes that anyone can sing and has championed many a singer on their journey to 'reclaim their voice'.
An incredibly intuitive teacher and facilitator, Nikki draws on studies with Jo Estill at the Sydney Voice centre, twenty five years as a peer counsellor, many years of experience and experimentation and post graduate study in Orff Shulwerk and the Kodály approach. She is the programme manager for The Muse Community Music Trust through which she has initiated several innovative projects, for example the Random Acts of Music project and the Rockers of Ages Choir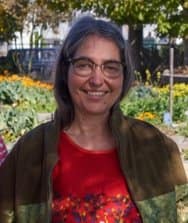 Gary Easterbrook is a professional musician with over thirty year's experience. He plays guitar, bass and piano and provides the musical accompaniment for the songs and exercises on the courses, as well as extra support for the men.
Gary also loves photography. Check out his website.

Gary grew up in Whangarei, has flown airplanes, driven trucks, worked in forestry, flirted with television… the list goes on. His musical career has been equally varied – from heavy rock to bluegrass and country, blues and jazz to world music. He learned piano as an eleven year old, took up guitar at fourteen, then bass guitar and back to piano (with a dabble on drums along the way). He's now happy on all these instruments, arranges music for choirs and plays with Lisa Tui.