Nikki is passionate about the Kodály approach. She is currently employed in a partnership between The Muse Community Music Trust and Whītau school to deliver quality Kodály inspired classes to the whole school. The programme is the brain child of Loren Easterbrook, who heads up the Kodály programme for The Muse. We are starting with the smallest children, helping them develop core foundational skills, and will continue teaching them until they leave in year 6. As each group of five year olds join the school, they will become part of our programme.
Read more about the project here.
Kodály inspired music learning
with Loren Easterbrook & Nikki Berry
Trial Visits Welcome – bookings recommended
Fridays, during term time.
@ Phillipstown Hub,
39 Nursery Road, Room 6, Phillipstown (map)
Cost: $11 per class if committing to whole term.
Trial/casualvisits $15.00
scholarships/concessions available
Through group music making, and playful games that children love, students develop musical skill, understanding and literacy. This sequential approach develops children's musicianship and confidence. These skills will transfer to any instrument. Kodály students become strong readers, excellent singers, with well developed aural, coordination and memory skills and a lifelong passion for music. Read more about the Kodály approach here.
3.45pm – 4.15pm: Kea (approx 5 – 6 years old)
4.20pm – 4:50pm: Kōtare (approx 7 – 9 years old)
5:00pm – 5:30pm: Kāhu (approx 10 and over)
About the tutors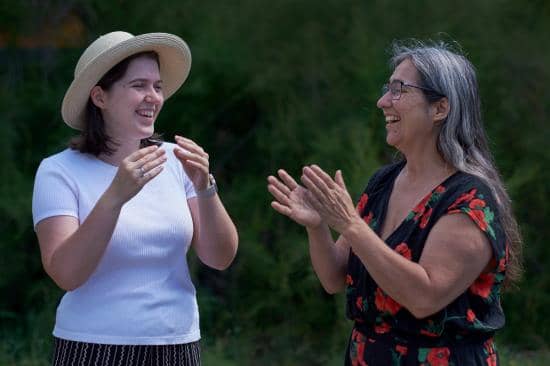 Loren Easterbrook is a singer, composer, and arranger with a passion for making music accessible to all people. She has a Bachelor of Musical Arts in Jazz Composition and a Masters in Primary Teaching and is completing her Australian Kodaly certification this year. Loren has been teaching music for over a decade and currently works as a music specialist at Medbury School.